Perpetual Images is a 3D & Virtual Reality Tour photography studio serving Moab and all of Southeastern Utah. Matterport Photographer for Real Estate. Real Estate Photographer. FAA-Certified Drone Photography.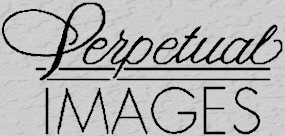 - Combining Cutting Edge Technology with Outstanding Photographic Images -
Photographer Frank L. Mendonca established Perpetual Images in 1976 in spectacular Moab, Utah. We specialize in architectural, real estate, and commercial photography. Frank's photos have appeared world-wide in numerous books, magazines, and calendars.

Drone -Based Video and Still Photography
Fully-insured, FAA Certified Commercial Drone Pilot
Click HERE for information on Elevated Photography



Real Estate - Lodging - Advertising - Landscaping - Construction - Inspections - Nightly Rentals

Real Estate Imaging
The House is Always Open
with 3D & Virtual Reality Tours!
Click image to experience one of our 3D tours


Click HERE for a Portfolio of 3D & Virtual Reality Tours
Click HERE for a Gallery of Architectural & Real Estate Photography
Perpetual Images is proud to have been chosen as a
Google Street View Trusted Photographer!
Invite millions INSIDE your business or nightly rental
for a 3D Walkthrough with Google Street View Technology.
MORE than photography - Next Day Delivery

A few words clients have used to describe our recent work: Fabulous - Amazing - Gorgeous - Stellar - Perfection!
You wouldn't ask a Photographer to list your property. Why expect a Realtor to photograph it?
Insist on the Finest Images! Insist on Perpetual Images!


Phone: 435-259-6919


EMAIL:
frank@perpetual-images.com