Perpetual Images is a 360 virtual tour company and wedding photography studio serving Moab, Grand Junction, Montrose, Delta, Telluride and Ouray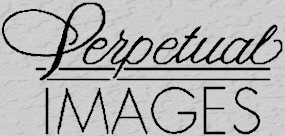 Current Image below ~ Scroll down for new time-lapse videos & current weather
Camera currently updates every minute between the hours of 7:00 a.m. and 8:00 p.m. MDT

(Camera: Stardot Netcam XL 3MP with 8-48mm lens set at roughly 14mm. Field of view is similar to a 70mm lens on a full-frame 35mm camera)


Conditions are only correct if I have the weather station software running.
It is not running 24/7...and seldom at night.

NEW!!! Time Lapse Videos

For a time-lapse sequence of the past 24 hours, mouse over the image below and click on the square at bottom left.
Then Click the Play Button that appears in the center of the image.
Snowfall Records
Castleton is located at the top of Castle Valley about 26 miles outside of Moab, Utah, and nearly 2000 feet higher in elevation. Though I have lived in the same cabin (built in 1938) since early 1974, I have only kept written snowfall records since the 1983-84 season. The Davis Vantage Pro2 weather station was installed in July of 2006.

Season
Total Snowfall
1983-84
6' 2"
1984-85
5' 11"
1985-86
1' 10"
1986-87
5' 0"
1987-88
6' 3"
1988-89
4' 5"
1989-90
4' 11"
1990-91
5' 6"
1991-92
3' 7"
1992-93
6' 7"
1993-94
2' 11"
1994-95
3' 8"
1995-96
4' 3"
1996-97
5' 11"
1997-98
4' 3"
1998-99
3' 10"
1999-2000
4' 8"
2000-01
5' 11"
2001-02
5' 1"
2002-03
1' 11"
2003-04
4' 5"
2004-05
4' 0"
2005-06
3' 0"
2006-07
4' 10"
2007-08
5' 11"
2008-09
4' 3"
2009-10
7' 6"
2010-11
2' 10"
2011-12
2' 11"
2012-13
4' 4"
2013-14
3' 9"
2014-15
2' 0"
2015-16
To May 1 (5' 9")